Interactive Investor is an investment platform designed for those who know what they want from their investments. It offers a vast number of funds to choose from, and for those looking to invest in specific life goals, there are products to suit those needs too. Interactive Investor is a favorite among investors, as it offers this variety at low fees.
There are just under 8 million users on the platform, and it's said that after the acquisition of TD Direct Investing, the firm boasts a stellar £18 billion in assets under management. Launched in 1995, Interactive Investor might be the new firm in town, but that hasn't slowed them down one bit.
Qualifying investors may earn between £100 and £4,000 cashback
Low trading fees
Technical analysis tool is automated
Go to Broker Interactive Investor!
Interactive Investor Pros and Cons

Pros
Charges are reasonable and easy to determine thanks to upfront disclosure and standard costs as opposed to percentage-based-only fees.
A well-balanced product offering that allows investors and traders to broaden their investment portfolios.
High service standard with a customer-first mindset that allows contact with the broker over various platforms, such as email and phone.
The technical analysis tool saves investors time thanks to automation.
Highly-respected firm with impressive asset backing.
Cashback offer on SIPPs that could range between £100 and £4,000.
Cons
The site can do with some work in terms of modernization.
Seasoned investors will find what they need instantaneously, however, those new to investing might find the lack of direction a little hard to navigate.
The charting platform needs work as traders will need to access these on other platforms to make informed trading decisions.
Watchlists are also underwhelming and prompt traders to use those offered by other sites.
['wsam-cta']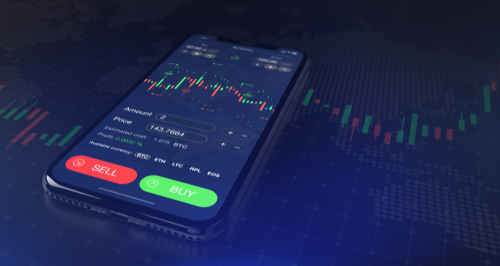 Quick Facts
| | |
| --- | --- |
| UK regulation | Regulated by the Financial Conduct Authority |
| Minimum deposit | Not disclosed in main product information |
| Global support | Yes |
| Webinars, introduction | Site-specific, basic |
| Demo account | No |
| Key features products | ISA, SIPPs, Trading |
| Deposit bonus | SIPP £100 to £4,000 cashback on deposits. Staggered bonus depending on the deposit. |
| Commission | Starts from £3.99 on the Super Investor Service Plan for trading commissions |
| Platform/Mobile Trading | Desktop and mobile |
| Miscellaneous | No trading offered in Forex or Futures |
Go to Broker Interactive Investor!
Interactive Investor Trading Offer

One of the standout things about Interactive Investor is that web design is crucial to promote the best side of the business. With Interactive Investor, the website looks basic and not very inviting, which is a shame as this brokerage offers one of the most comprehensive investment services out there. The trading platform itself is decent but lacks in variety where up-to-date charts and watchlists are concerned. For traders, this poses the problem of looking into other sources which can also lure business away.
Interactive Investor is a frontrunner when it comes to SIPPs and offers a cashback of between £100 and £4,000, depending on the size of the investment. Investors who are looking to increase their wealth portfolio will have their pick of long-term and tax-efficient products. There is also the opportunity to trade stocks on the interactive platform, which also offers a mobile option.
While forex trading isn't available, customers can apply for forex for upcoming trips abroad. One of the standout features of Interactive Investor is the high level of service when compared to the low cost of transacting. The platform is easy to use and the online library provides a wealth of information.

Cost Breakdown Of Dealing With Interactive Investor
While investors might balk at the thought of paying flat fees on financial products, the fees levied by Interactive Investor are quite reasonable.
Investor Service Plan
This plan is the starting block for those who only invest occasionally and are still building up their portfolios. The plan costs £9.99 per month and fund trades are charged at £7.99 per trade, with UK trades also costing £7.99 per trade.
Funds Fan Service Plan
Investors who are looking to invest a little more regularly and want to have access to additional analyst tools should consider this plan. The monthly fee is £13.99 per month and fund and investment trusts are £3.99 per transaction. There is a £7.99 UK share trades fee per transaction.
Super Investor Service Plan
Frequent investors who want part of market-leading trade commissions should consider this plan, which costs £19.99 per month. UK trades and funds cost £3.99 per transaction and US shares £4.99.
All these plans offer customers a £7.99 free credit that they can use towards investing every month, and this free credit expires after 90 days.
There is no fee for customers to join the platform or to transfer their funds to the platform and customers are also not charged an exit fee. Dividend investment and reinvesting options only charge investors 99c per transaction.
To buy or sell UK shares, funds, bonds, gilts, and ETFs there is a fee of £40 for transactions between £100,000.01 and £500,000 for Investor and Funds Fan Service Plans. The Super Investor Service Plan charges £36. For transactions over £500,000, there is a fee of £70 for Investor and Funds Fan Service Plans and £66 on the Super Investor Service Plan.
To buy or sell US shares, investors can expect to pay a fee of 0.6% on transactions over £100,000.
To buy and sell other international shares will cost investors 0.1% of the trade value for investments over £25,000.
Go to Broker Interactive Investor!
Product Offering of Interactive Investor

Interactive Investor offers its customers a wide range of products that cover mostly long-term financial needs. Some of the products that they don't offer include short term savings, forex trading, and futures.
SIPPs
Interactive Investor is lauded for their Self-Invested Personal Pension (SIPP) products. This option is suitable for those who want to have more control over their retirement savings.
ISAs
This offer allows investors access to low-cost stocks and shares, plus the returns on these products have tax benefits. There is a maximum threshold in terms of contribution. The Junior ISAs are also popular in this category.
Trading
This account is suitable for those who want to take on shares as part of their investment portfolio. Traders can look out for spread trading and CFDs.
Other
Investors also have access to company accounts for businesses who wish to trade. Pension trading accounts are also available.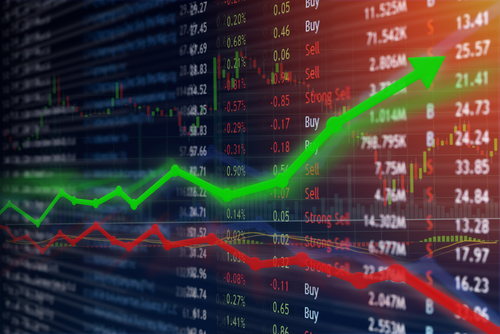 Demo Account With Interactive Investor

While Interactive Investor doesn't offer its very own demo account, its derivative trading grants traders access to a number of providers. This allows them to gain experience in the trading platforms, without having to risk any of their own money. For traders, this is an invaluable tool as it allows them to test different strategies and techniques.
Traders can also go back to their trading demo accounts to practice a new strategy before implementing it. Once traders are ready to upgrade their demo accounts to an actual trading account, the process simply requires them to complete the account opening process. After they've funded the account, they're ready to trade. Interactive Investor is happy to point their clients to these platforms, thanks to the high level of support which is available telephonically. While it may be a slight annoyance for customers that they're not dealing with Interactive Investor directly when they access these demo accounts, the support will soften the blow.
Go to Broker Interactive Investor!
Bonuses And Other Trading Offers

SIPP Cashback
One of the advantages of signing up for a SIPP with Interactive Investor, is the cashback bonus of between £100 and £4,000, depending on the size of the deposit.
Free Research Account
This is an invaluable extra on the trading platform, as it grants access to a vast array of helpful research tools, watchlists, and emails to subscribe to. It also allows investors to gain insight into the four model portfolios which all have different investment strategies tied into the choices, such as growth and income.
The ii Super 60
These investments offer investors insight into collective investing that produces consistent returns. These investments are handpicked and tailored to the prevailing market conditions, which aim to provide the most consistent, if not highest returns. Investors are also able to access the methodology Interactive Investor used when they determined on these funds.
Advanced Investing
This is available to investors who are no longer satisfied with straight forward investment options, In this category, investors will find bonds and gilts, warrants, VCs, short and leveraged ETFs, and more.
Quick Start Funds
These options are available to investors who would like a fast route to investing. While there is no advice attached to these investments, it takes a lot of the work out of choosing funds. Categories available here include short-term (3-5 years), medium-term (5+ years), and long term (10+ years).

Trading Platform For Interactive Investor Users

This is one of the few areas where Interactive Investor can do some work in order to improve the user experience. The website itself is the trading platform and, as expected, it doesn't leave much in the way of charts and analysis. The information is not as forthcoming as on other platforms and traders will find themselves not only flitting between screens to get all their information on hand, but also through different platforms. This causes some frustration for traders, especially those more used to advanced trading platforms. With only 11 technical indicators available on the platform, it may seem hard to remain motivated to open an account, however, this is the worst of it.
Speed and safety don't suffer due to the lack of a separate platform, however, and traders will be happy to know that their trades are in good hands. Support on the accounts is also world-class, which make these minor details hardly an issue at all. The site is uncluttered and this makes it possible to flit through screens easily in order to make trades. Traders also have instant access to their trades and buying and selling are also simple enough.
Go to Broker Interactive Investor!
How To Open An Account With Interactive Investor

Opening an account with Interactive Investor is simple and can all be done online. It's important that users have their personal information on hand to ensure the account opening process runs smoothly. According to Interactive Investor, the entire process will take under 10 minutes.
Before investors can open their account with Interactive Investor, they're taken to a screen that reveals much of the platform's service offering. This includes the risk that investors take, plus Interactive Investor's inability to give advice on the various products they have available. This is also where they reveal that there might be referral commissions applicable to certain services when they refer investors there.
Once investors have read through this screen, they click to go to the next, which leads them to the actual account platform.
Step 1
In this step, users complete their personal information, tax information, and contact preferences.
Step 2
This step allows users to browse through their various product options. Users may choose more than one option.
Step 3
With this step, users will need to verify their information. It also adds a layer of security to their online profiles.
Step 4
In this step, users indicate how they will fund the accounts. Once this step is done, they're ready to invest and/or trade.

Service Offering Of Interactive Investor

While their online platform may leave much to be desired, there is a strength that Interactive Investor has that other brokers find hard to match, and that is service delivery. Investors can reach the service teams through a number of channels such as email and telephone. There is also the peace of mind that the platform is updated to ensure a smooth trading experience.
When you compare the reviews Interactive Investor receives from industry leaders and customers, there is often very little negativity in terms of their service delivery. For customers, this makes it a valuable platform as their service delivery outweighs the cost factor of the platform. When it comes to money, traders are almost happy to pay a little extra if they know that they'll be in good hands when they need help.
Deposits And Withdrawals Quick Guide
Perhaps one of the best parts of investing through Interactive Investor is that there is no exit fee. The withdrawal process, along with the deposit process, is easy enough to follow too.
ISA Deposits and Withdrawals
Users simply have to choose the 'add cash' option and then choose whether to add funds to their account via debit card or internal cash transfer. Customers are also able to make an internal cash transfer via phone call. Withdrawals are just as simple and users can choose the 'withdraw/transfer cash' option to gain access to their funds. Transfers to and from the accounts can be done through desktop or mobile app access.
Trade Withdrawals
Traders who wish to make a withdrawal will need to ensure that the account they wish to make the withdrawal matches their name and address. It's also important to note that a withdrawal can only be made after the trade has settled. Customers can choose to opt for a standard or urgent withdrawal request. Urgent withdrawals carry with them an additional fee, and customers can choose to access their withdrawal through electronic transfer or check.
Go to Broker Interactive Investor!
Security And Insurance

Interactive Investor has a security hub on their site that allows users to update their information and stay abreast of the latest developments in terms of internet security. The hub also provides users with useful tips on how to stay safe online. The site also prescribes to the requirements under the Data Protection Act 1998, which prohibits them from using the data on their site for anything other than its intended use.
Interactive Investor is regulated by the FCA and enjoys full FSCS protection. This means that certain deposits are protected under the Financial Services Compensation Scheme, which is up to £80,000 per institution. Consumers would need to find out whether the institution shares its insurance with another financial institution, as it would mean that the investor might not be as protected as they assumed.

Go to Broker Interactive Investor!
Overall Experience With Interactive Investor

Interactive Investor is a favorite among peers and investors alike. There is something deeply satisfying about dealing with the group, as you know that not only do they provide unrivaled support, there is also a good line of products to choose from. From the account opening process right down to the fee-free exit, this platform is hard to beat.
Where things do become a little sticky, is when it's time to compare the trading platform to some of the broker's toughest competitors and other industry leaders. This is where Interactive Investor will need to go back to the drawing board in order to snuff out their competitors such as Hargreaves Lansdown.
The products provide investors with the secure knowledge that their wealth-building strategies are well underway, and that there is plenty of options to choose from to satisfy investor needs that range from the 3-year mark until well after the 10-year mark.
The experience with Interactive Investor is great overall, with very few complaints bar the platform and availability of charts and technical analysis.
This review might interest you too:
Image source:
shutterstock.com
www.ii.co.uk