The simplistic and modern approach to finances of Hargreaves Lansdown is well-received by a market filled with eager investors. Established in 1981, the firm quickly took off as a trusted broker and by 2007 it was listed on the London Stock Exchange. The firm relies on its ability to service the full spectrum of financial needs as far as savings and investments are concerned, which allows them to capture a bigger portion of the client wallet.
Their short-term savings recommendations are what sets them apart from their competitors. A great product spread combined with experienced asset managers and advisors all come together to provide consumers with a bespoke financial plan. Is there room for improvement? Some, but not at too great a cost for the firm.
Rated top investment platform in UK for private investors
£86 billion under administration
1 million clients
Go to Broker Hargreaves Lansdown!
Pros And Cons Of Dealing With Hargreaves Lansdown

While there are great things about Hargreaves Lansdown that will undoubtedly attract investors, there are a few detractors that may need some careful consideration both from an investor and firm perspective.
Pros
The asset backing is phenomenal and moves around the £90 billion mark, fluctuation down to around £86 billion and up to £91 billion.
Over 1 million customers trust Hargreaves Lansdown with their assets.
There is a wealth of information on the site for those who wish to improve their investor knowledge.
Hargreaves Lansdown provides investors with insight into short-term savings products, which is not on offer with many of its competitors.
The pricing is transparent.
Medium and long-term investors are spoiled for choice with the wide range of products available.
Cons
The educational information is extensive, but makes for a hard read.
From an investor perspective, the trading portion of the site can do with an upgrade especially where the charts and technical analyses are concerned.
There is no option to trade forex, only exchange it.
The fees are considered high when compared to competitors, and exit fee is also considered high.
Customers don't have access to a live chat option.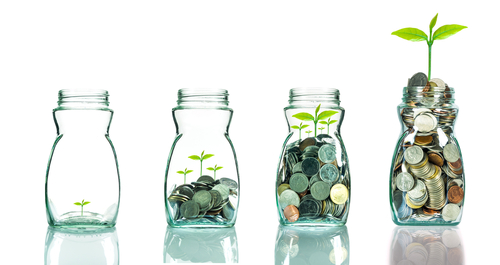 Facts At A Glance
| | |
| --- | --- |
| UK regulation | Registered with FSCS, joint insurance with Barclays |
| Minimum deposit | £25 for an ISA, £1 for a share account to start trading |
| Global support | Only telephonically and online |
| Webinars, introduction | No |
| Demo account | Yes |
| Key features products | ISAs, SIPPs, Share Trading |
| Deposit bonus | Between £50 and £500 cashback on qualifying SIPP transfers |
| Commission | Vantage ISA fees start at 0.45% for the first £250,000, then 0.25% for investments between £250,000 and £1 million, and 0.1% charge for investments over £1 million |
| Platform/Mobile Trading | Direct on site, supports mobile trading |
| Miscellaneous | High fees, good product range, good support |

Go to Broker Hargreaves Lansdown!
Trading Offer At Hargreaves Lansdown

There is nothing that really baits clients over to Hargreaves Lansdown, apart from the cashback offer they have for customers willing to transfer their SIPPs to the firm. The cashback portion ranges from £50 to £500 and works on a sliding scale, depending on the size of the transfer.
What seems to set the tone for the firm, is a wide array of products that can easily meet the various financial needs of consumers. By adding in the cash savings option, Hargreaves Lansdown has opened up their product spread to not only cover the medium and long-term investment needs of their clients, but also the short term.
As far as ISAs and SIPPs are concerned, the firm puts their best foot forward by offering clients an opportunity to build wealth for the long term. Their SIPPs products are highly rated and favored by customers. The website is also filled to the brim with tools and information to make sense of all the financial products out there, despite the firm providing assistance in the form of advice through their experienced financial advisors.
Customers can also look forward to advanced investment options such as VCTs, spread betting, and CFDs. The first consult with a financial advisor is free of charge, which allows customers to gain insight into their next financial move.

Pricing Breakdown Of Hargreaves Lansdown

For investors who are looking to open a single product with Hargreaves Lansdown, trying to determine the cost of the product will be fairly simple. However, should they wish to access more than one product they will need to access quite a few screens just to get all the costings resolved. While the site itself has a Charges and Fees tab, it doesn't provide all the fees in a central location, but rather an extensive list of subtabs that can be frustrating to navigate.
SIPP
These fees are percentage-based and start from 0.45% per annum for the first £250,000. The fee goes down quite a bit to 0.25% per annum for investments between £250,000 and £1 million. Those who are willing to invest over £1 million, will enjoy a low fee of 0.1% per annum. Investments over £2 million don't have any annual charges.
ISA
These fees are percentage-based and start from 0.45% per annum for the first £250,000. The fee goes down quite a bit to 0.25% per annum for investments between £250,000 and £1 million. Those who are willing to invest over £1 million, will enjoy a low fee of 0.1% per annum. Investments over £2 million don't have any annual charges.
Share Trading
In this category, investors will want to up the amount of trades they do per month as soon as possible, as low trading figures result in higher fees.
Less than 10 trades in the previous month will result in a charge of £11.95 per deal for the month.
Between 10 and 19 trades will result in a charge of £8.95 per deal for the month.
20 and more trades levies a charge of £5.95 per deal for the month.
There is also a 1% charge on the value of the trade for post and phone dealing trades.
Investors are encouraged to seek out the pricing, as there are quite a few additional charges that could eat away at their capital.
Go to Broker Hargreaves Lansdown!
Hargreaves Lansdown Product Offering

Hargreaves Lansdown has quite the product spread, and apart from Forex trading, they offer just about anything else an investor may want.
Pension
The firm is well-known for their vast range of retirement products.
Self Invested Personal Plan: Customers who transfer their SIPP to the firm stand the chance to participate in the cashback offer, which ranges from £50 to £500 for qualifying deposits. There are certain regulatory restrictions in terms of how much a consumer can invest in their SIPP every year.
Junior SIPP: This is the ideal plan for a parent to start on behalf of their child. Annual restrictions apply and the funds will only be accessible when the child reaches 55, which makes this a very long term investment.
Annuities: An integral part of spending a pension wisely, is by purchasing an annuity. This provides a pensioner with an income. There are various packages to choose from.
Drawdown: The 25% tax-free cash lump sum is a good chunk of money to kick a retirement journey off well. There are tax rules that apply to the income derived from the remainder of the savings.
ISA
Stocks and Shares ISA: There are certain tax benefits to this type of investment, and there are also certain restrictions.
Lifetime ISA: A handy savings vehicle for those looking to save up for their first house or a large expense in the future. Tax benefits and regulatory restrictions apply.
Junior ISA: This is a great way to put some money away for your child, and enjoy the tax benefits that come along with it. Annual restrictions apply.
Investments
In this category, investors will find a number of investment options that will cover items such as share trading, junior investments, and specialized investment types such as ETFs and investment trusts. There are also advanced investment types that cover VCTs, spread betting, and CFDs.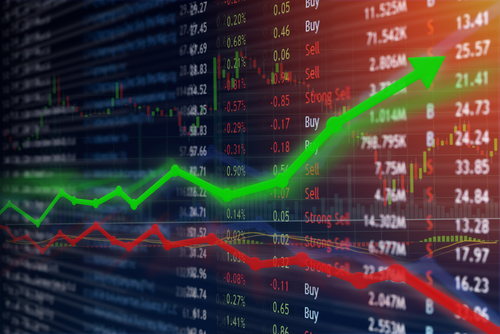 Bonuses and Other Special Offers From Hargreaves Lansdown

The time-sensitive cashback incentive from Hargreaves Lansdown is tiered and starts from £50 cashback. This is what customers can expect on the limited time offer:
| | |
| --- | --- |
| Transfer To HL | Cashback Bonus |
| £5,000 to £24,999 | £50 |
| £25,000 to £49,999 | £75 |
| £50,000 to £99,999 | £100 |
| £100,000 to £149,999 | £250 |
| £150,000 or more | £500 |
There is also mention of a loyalty bonus on the site but trying to get more information on this is much like trying to get an overall view of the pricing.
Other services customers can look forward to, is the forex service that allows customers to open a business or personal foreign currency account. This is handy for those who need to send foreign exchange to an overseas party regularly, and allows them to take advantage of the exchange rates. It also simplifies transferring money to and from abroad. The benefit to customers is that the charge is substantially less than many of the competing foreign exchange providers.
Go to Broker Hargreaves Lansdown!
Hargreaves Lansdown Trading Platform

The Hargreaves Lansdown trading platform is simple and straightforward enough for beginners to use. It's fast and user friendly, and traders can easily move between desktop and mobile applications. In fact, this platform is considered one of the best for mobile users.
The platform is on the site itself, which may seem unusual to users who might be used to accessing a different platform for their trading. While this does limit the broker to the number of features on the trading site, it does mean easier access. What we would like to see the broker focus on a bit more to make trading a little easier for their customers, is a better integration of charts.
Something to consider, however, is that there isn't a desktop app or downloadable program. The trading platform is only available online and through the mobile app. It's also important to note the spread betting and CFDs are only accessible through IG's trading platform.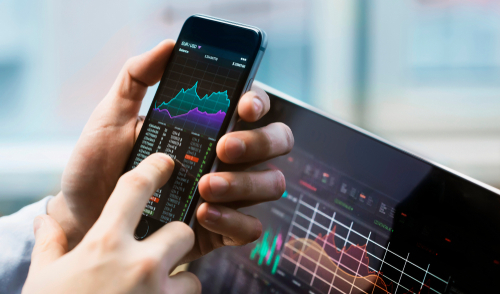 How To Open An Account With Hargreaves Lansdown

Before opening the account, users are notified that the application itself will take around 10 minutes, and that they'll need £1 to get started.
Step 1
The opening page doubles as the declaration page and has vital information about investments that are critical to managing expectations in terms of performance and risk.
Information that investors will need on-hand include their national insurance number, debit card details for account funding, and account details for those who wish to do direct debits.
Step 2
Once users have moved through the first screen which is the declaration, the next screen requests their personal information and contact preferences.
Step 3
On this page, users need to indicate their account choices.
Step 4
The final screen allows users to fine tune their account settings.
Depending on the method of funding, the account might take a day or three before it's ready to be used for trading.
Go to Broker Hargreaves Lansdown!
Service Offering Of Hargreaves Lansdown

Part of the appeal for many investors to sign up with Hargreaves Lansdown, is knowing that they'll have access to great customer service. While they may not have a live chat option, customers who phone in can expect their call to be answered within 14 seconds, which means that there isn't a very long waiting period. They're also known to have a speedy resolution center that provides support when users need it.
Customers can send an online request form and various contact numbers should they need to get hold of the team. Where the online platform helps, is that many of the servicing needs can be done online without the intervention of a service agent, thanks to self-service options.
One of the benefits of the trading platform forming part of the site, is that the firm can do upgrades as and when needed to ensure their customers have a glitchless trading session. For those who may be worried about safety, the site does enjoy a high level of security. What some traders are concerned about though, is that there isn't dual authentication on the site when accessing the trading profile.
While there are a few platforms that enjoy higher prestige than Hargreaves Lansdown, the firm does enjoy a fair amount of respect from its peers and those in the industry. Customers are also known to rate the firm high even amidst the tumults experienced when market changes take place.

Deposits And Withdrawals

The firm has dedicated an entire tab under their Help&Support section to help customers make sense of the various methods of adding funds to accounts, and processing their withdrawals.
Deposits
The fastest way for existing clients to add money to their accounts, is by using their debit cards. The debit card also allows clients to add to their accounts over the telephone. For those who don't wish to use their debit card, there is the option to add funds via an application form and check. The same process applies to new customers, however, there is the additional step of checking whether their bank's debit card is eligible.
Withdrawals
Customers who wish to withdraw from the ISA and fund and share accounts usually receive their payments via the Fastest Payment option at no additional charge. This requires investors to set up a nominated bank account before making the request. Customers can request their withdrawal online, via telephone, or through the post via a withdrawal form.
Go to Broker Hargreaves Lansdown!
Security And Insurance At Hargreaves Lansdown

As previously mentioned, one of the biggest security concerns for users is that the trading platform doesn't make use of a dual authentication process when clients log on. This becomes particularly irksome to investors who also happen to have other investments on the same platform and are afraid of hackers gaining access to their entire financial portfolio.
Apart from that, there haven't been any major security scares. The website also provides users with helpful tips on how to stay safe online.
When it comes to protection deposits, certain deposits with Hargreaves Lansdown are protected by the Financial Services Compensation Scheme (FSCS). There is a limit of £85,000 and there are certain restrictions that apply. It's also important for investors to know that some brokers share their licences with other institutions, and in the case of Hargreaves Lansdown, the licence is shared with Barclays.

Go to Broker Hargreaves Lansdown!
Our Experience With Hargreaves Lansdown

Hargreaves Lansdown is one of those institutions that you feel you want to do business with, purely based on prestige and the good reviews they receive from their peers. That being said, the brokerage is still in the high-risk investment game which means that a perfect track record is not always possible.
What they can control, however, they do effortlessly and investors can rely on a well-supported online trading platform, as well as stellar customer service division that pushes the firm over the edge of excellence.
While they may not be the most sophisticated firm out there in terms of bells and whistles, they do make their case in terms of effortless investing. Something that deserves a bit more attention from the firm, however, is the cost of the transactions, which currently doesn't compare too well with their competitors.
These reviews might interest you too:
Image source:
shutterstock.com
hl.co.uk